This Litter was delivered in 2003 to comemorate 10 years breeding porties only

This litter is dedicated to our special friends to express our gratitude
for their endless generosity and the blessing of our friendship.
Jun 2nd of 03
We hear the pups hearts!! Chantal is a bit wet still, during to-be-mother grooming style session
Jun 7th of 03
Chantal gives birth from 5AM till 10:30AM. The pups are wavy, black with some white markings.
Cristal 13 days old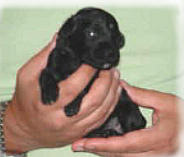 Chaplin 20 days old
Cousteau 20 days old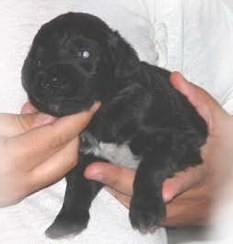 Jul 7th of 03
One Month Old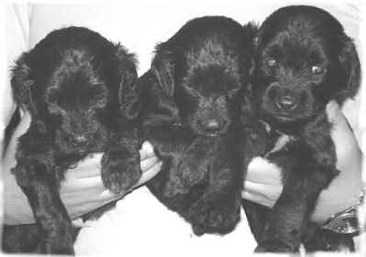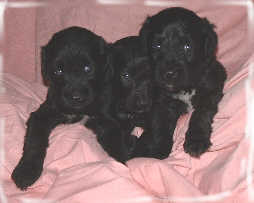 30 days old
8 weeks old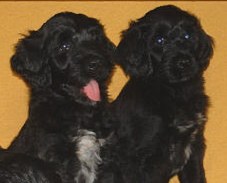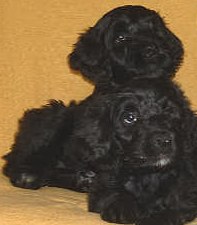 Puppies shown here were adopted and are very much loved and happy with their new families.
Inquires about puppy availability & reserves are welcomed
Our New litter was born last Jan 13th
We are taking deposits
Best Br Portuguese Water Dog Breeder since 98